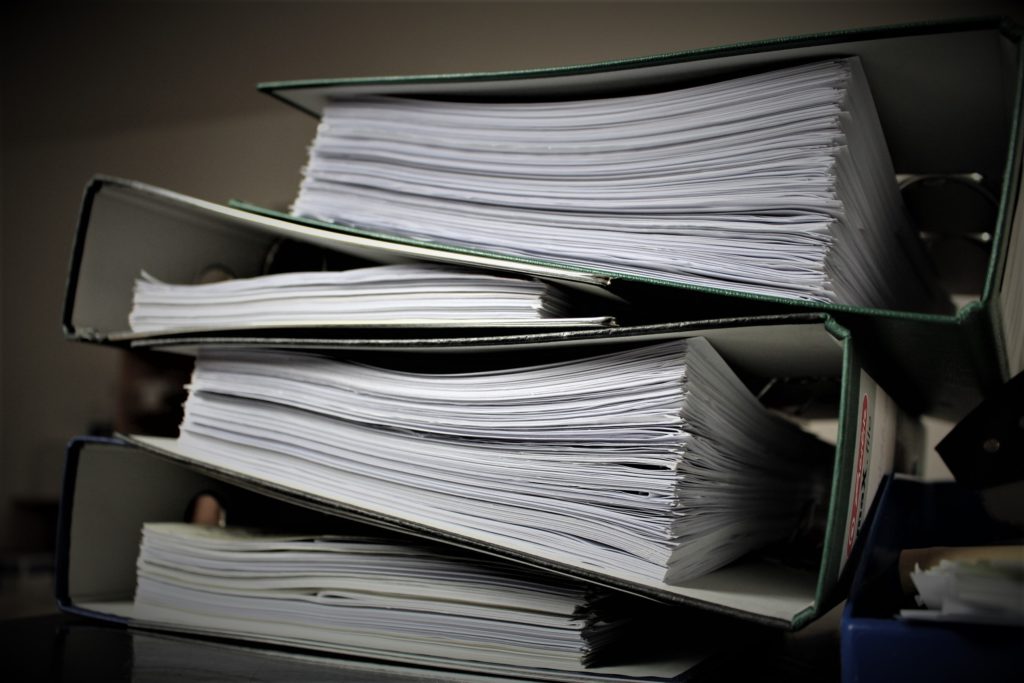 Applying for grant of probate when someone dies is a legal process and as such, certain documents are required. As well as the probate forms, there is other documentation that needs to be sent to the Probate Registry, as well as to HMRC, banks and building societies, utility companies and insurance companies.
The probate process is currently taking 10-12 weeks in the UK, but it can take longer depending on the circumstances, such as whether there is a will or not, the size and complexity of the deceased's estate, and the right documentation being completed and submitted on time.
How to apply for a grant of probate?
You will need to apply for grant of probate within 6 months from the date the deceased died which gives executors of the deceased's will the authority to manage their estate. But first, let's give you an overview of how to apply for probate. Due to the recent coronavirus pandemic, you are now able to apply for probate online. Which forms you complete digitally depends on whether the deceased left a will or not, and whether the person applying is the executor or a relative of the deceased.
However, even if you apply online to the Probate Registry, you will still need to collate and send in the post (or take by hand if that's possible) the relevant documents required for probate.
Documents required to apply for grant of probate online
The grant of probate is a legal document from the court that authorises the executor(s) to administer the deceased's estate. An executor is not allowed to proceed with estate management without this documentation so the sooner you can apply for it, the better. To apply online, you will need the following documents with you:
Death certificate – you will need a copy of the death certificate, or coroner's certificate, that confirms the date of death.
Deceased's will – you will need a copy of the original will, as well as any codicils (these are additional changes to the deceased's will), and any lists or other documents referred to in the will. The executor(s) will also need to initial the original will before they apply for probate.
Inheritance tax return – you will need to submit a completed and signed inheritance tax return. This doesn't mean that inheritance tax must be paid before you apply for probate, but it does mean that the form should be completed and signed by the executor(s) or the person acting on behalf of the estate.
Photographic ID – to confirm your identity, you will need a certified copy of your photographic ID, such as a passport or driving licence.
Application form – this is only necessary if you are applying for probate by post (or in person). It is worth getting the completed application form checked by a probate specialist to ensure that it is accurate. Any errors or missing information, such as a signature, will mean that the probate application, and therefore process, will be delayed.
Court fee – you will need to pay a fee to apply for probate, which is currently £275 if the value of the estate is estimated to be over £5,000. For any estates that are lower than this value, there is no fee charged. It is always recommended to get extra copies of the grant of probate, which are charged at £1.50 per copy, so you can send a copy to other organisations that ask for it.
As well as this documentation, there is specific information you will need to know to complete the grant of probate application. These details are:
Whether the person that has died had a will made outside of Northern Ireland.
The marital status of the deceased.
Details of the assets held by the deceased in the UK and abroad, including Northern Ireland.
Confirmation the deceased's name is on the title deeds of the property, or properties, if a property was owned by the deceased.
Whether all the named executors are applying for grant of probate. Executors are entitled to renounce or reserve their power. If an executor has died prior to the deceased's death or grant of probate, this can be detailed in the application.
Whether the executors named in the will have sufficient mental capacity to apply for probate and administer the deceased's estate.
The names, occupation and addresses of all the executors (or administrators; if there is no will, a relative or friend of the deceased will need to apply to the court for letters of administration, naming them an administrator who can manage the estate) applying for grant of probate.
The mobile number and email addresses of all executors or administrators applying for grant of probate, if applying online.
In some cases, other documents may also be needed, such as:
Executor(s) renounce or reserve of power forms.
A certified copy of Foreign Grant or Foreign will if any foreign assets in the deceased's estate, or the will itself, is outside the UK.
Registered Enduring Power of Attorney.
Completed Power of Attorney form.
A certified copy of the Controllership Order.
Any court order that has been made in respect of the deceased or their estate, such as the appointment of an administrator.
You can also apply for grant of probate by post by downloading the relevant forms, depending on whether there is a will (Form NIPF1) or no will (Form NIPF2), completing them and sending to the Probate Registry office in London together with all of the above relevant documents. Again, if you're not sure about any information you've used to complete the form, and to make sure it is accurate, ask a probate specialist to check. It is always recommended to send the application and related documents by registered or recorded post for safety.
At Probates Online, we offer a will writing service or a Complete Estate Service to help you through the probate process and estate administration upon the death of a loved one. If you are looking for advice on inheritance tax, gifts or trusts, or need to apply for Grant of Probate, Letters of Administration or would like to take advantage of our entire Estate Administration service, visit our website for more information or contact us today.