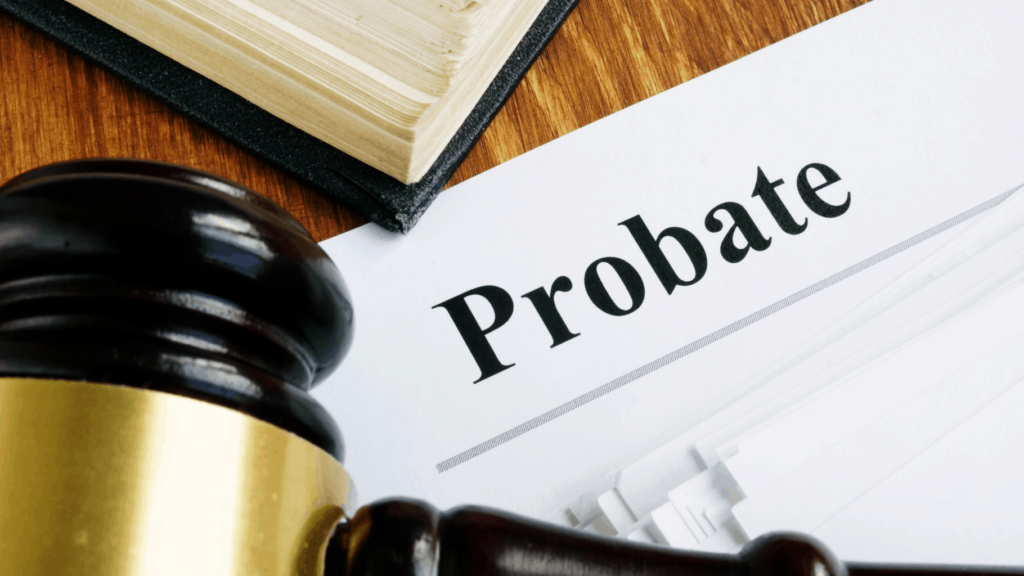 The past 18 months have not been easy on many families due to the number of deaths caused by the coronavirus pandemic. In turn, the impact of Covid-19 on probate, as well as the management of wills and estates for individuals and families, has been significant.
When there are as many as 59% of the UK population without a will, the level of people dying 'intestate' – without a will – has been extremely high. As of April 2021, the Ministry of Justice (MoJ) reported that the average wait for Grant of Probate was now 35 working days; in the last quarter of 2020, it stood at around seven weeks (40 days). However, in reality, these figures don't reflect the real situation.
Evidence suggests that only if a Grant of Probate application wasn't 'stopped' did it stand a chance of being approved within the seven-week time frame. Reasons for it being stopped, could for example, include: an error on the application, more information being required or a dispute over who is applying for Grant of Probate. In reality, applications that were 'stopped', which happened far more than expected, were at around 12 weeks. Ironically, applications for Letters of Administration for estates without a will took less time (around nine weeks) than those for estates with a will (around 14 weeks). One would think that having a will would ensure the application was dealt with in a timely manner.
Initially, following the first lockdown, there were fewer Grant of Probate applications. This was put down to the fact that executors were often unable to get the documents they needed, such as the will, to go with an application. Once measures had been put in place to allow access, there was a sharp increase which was felt by The Probate Registry. To reduce the time it took to register a person's death, they started to accept electronic signatures and encouraged legal professionals (as well as executors and families) to use their digital service. That said, certain documents still needed to be sent via the post, such as the original will.
How long does probate take?
Before the pandemic, the time to complete the probate process took seven to 12 months, but that was only if the estate was simple and there was a will. If there was no will or disputes, it could take longer. Sadly, the impact of Covid-19 on probate has caused major delays, particularly if the probate process involves the sale of property.
With so many in the property market being affected by the pandemic there is still a significant backlog of probate properties to be sold. Remember, it wasn't really until the second lockdown of 2020 when estate agents were allowed to work again in an effort to keep the economy stable. The stamp duty holiday didn't appear to have impacted this backlog as much as was hoped, and since the SDLT holiday has ended, it did little to help the situation.
The impact of Covid-19 on staffing levels
The fact that so many legal professionals, support staff, staff in courts, the Probate Registry and HMRC had to work from home also had a major impact on the probate process and estate administration.
Although many offices are now being staffed, the impact of Covid-19 on probate is still being felt because of the backlog experienced among surveyors, probate services, conveyancing professionals and estate agents.
There is added pressure for many estate administrators from HMRC. Inheritance Tax (IHT) on an estate must be paid within six months from the date of death and prior to Grant of Probate being issued. But, if the property is the main asset and it has to be sold before any payment to HMRC can be done, it means that many families have had to find the money to pay HMRC before they see any form of funds back from the estate. Although HMRC may accept instalments while the property is being sold (with the balance being paid once funds are available), there is still only a finite amount of time.
Online probate application
In addition to the lockdowns, solicitors, lawyers and the courts were forced to work from home which resulted in the introduction of the electronic probate forms in May 2020. The Law Society and the HM Courts and Tribunals Service (HMCTS) wanted legal representatives and private individuals to move over to the new online system by 18th May 2020 and submit probate applications via their new virtual paper forms. HMRC also started to send the IHT421 forms directly to the Probate Registry within 15 days of being issued.
However, there were plenty of instances where communication fell by the wayside – the legal professionals weren't always aware the right forms had been sent to the Probate Registry and they also found HMCTS's new online system difficult to use unless the deceased's estate was simple.
Making a will and its execution
This is another area that was severely impacted during the pandemic. As dictated in Section 9 of the Wills Act 1837, for a will to be valid it must:
● Be in writing.
● Be signed by either the person making the will (the testator) or another person in the presence of the testator and at the direction of the testator.
In addition to this, the Act specifies that it must be signed in the presence of two or more witnesses who:
● Are present at the same time when the will is signed and they must see it signed.
● Must each attest and sign the will in the presence of the testator.
Of course, with lockdowns, social distancing and self-isolation over the past 18 months, to satisfy these requirements has become nigh on almost impossible. In Scotland, the rules were changed temporarily whereby a solicitor could act as a witness via video conference, as long as they were not an executor of the estate or any trust associated with it. However, in England and Wales, these measures were not taken, although witnessing through a window was considered acceptable.
Registering a death, applying for Grant of Probate or Letters of Administration, administering an estate, selling property, paying IHT, dealing with banks and sorting other financial assets; all these aspects have an impact on the families left behind. The impact of Covid-19 has only served to heighten the issue and, as we head into another winter and more potential restrictions, tensions are running high.
At Probates Online, we offer a professional probate service online that is efficient and affordable. If you are an executor of a will and need to apply for a Grant of Probate or would like to take advantage of our entire Estate Administration service, visit our website for more information or contact us today.